Irregular vote counting procedures across Texas have been brought to light dealing with violations of Texas Statute & Texas Constitution. Both the Texas Secretary of State and the state Director of Elections are at fault.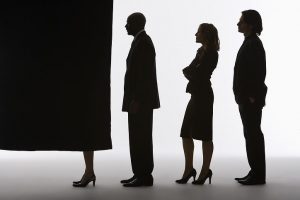 The issue is not new. TheHill.com published an article "States ditch electronic voting machines" in droves.  The Texas Attorney General's office has been asked to launch an investigation into vote fraud in Hill County, Texas.  And recently hundreds of Texas voters have been fighting the actions of the State authorizing the use of electronic voting machines that do not comply with the Texas Constitution and Texas Election Code.
Keith Ingram (state Director of Elections) has been granting waivers to counties allowing them to discontinue procedures clearly mandated in the Constitution and Election Code. Through numerous phone calls, citizens were able to stop rule changes in the Texas Administrative Code put forth by Ingram, but it has come to our attention that new voting machines by Hart and ES&S are now being considered by Texas Counties.  It is also our understanding these machines do not meet Constitutional requirements.
During the August 31, 2016 hearing, it was stated ES&S is lobbying the Secretary of State to approve these machines, and ES&S is not a registered lobbyist with the state. This issue isn't new. It seems it is brought up during most General Elections but is finally gaining steam publicly, through the media and voters who are reacting in unison.
IF YOUR VOTE ISN'T COUNTED CORRECTLY, WHY DO YOU VOTE?
In an effort to:
1.) stop the Secretary of State from approving these machines;
2.) stop the Director of Elections from granting waivers contrary to our Election Code; and
3.) force the Director of Elections to rescind the waivers already granted,
we are conducting a letter writing campaign to Governor Abbott.  We created a sample letter to be used by anyone not having time to write their own:
https://drive.google.com/file/d/0B5osUEitCWr0S1JSajlsWXV1R0k/view?usp=sharing
Our plans are to deliver these letters (hopefully boxes of them) to Governor Abbott in Austin and to hopefully have a press conference. The public hearing on August 31, 2016 was attended by approximately 50 people from all over the state. After the hearing, about ten of us met and exchanged information so we could pull together a letter writing campaign.
Please help to circulate the letter. Again this is a sample letter. We are requesting a deadline of September 23rd if we are to have time to deliver the letters to Austin before the upcoming election. You can email me (jf6570@gmail.com ) if we need to arrange for someone to pick-up your letters, or we have established a mailing address to collect them:
Voter Integrity
17304 Preston Road, #848
Dallas, TX 75252
This is a critical election and Texans must know the vote they cast is counted correctly.
ENFORCE the law!
– Jeannie Forrest
Jf6570@gmail.com