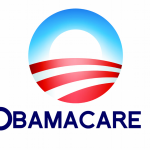 Would it be a surprise to learn that we have one Texas Senator who is championing the fight against the upcoming Obamacare trainwreck and one Senator who is giving false reasons for not supporting the effort and siding with the DC establishment?  John Conryn is not supporting the effort of defunding ObamaCare.  Just recently Mark Levin asserted we CAN defund ObamaCare and Rush Limbaugh stated some Republicans never were serious about repealing ObamaCare, it has been 'lip service' from the beginning.
Why pursue a defunding effort? How exactly will the defunding process work?  Read some basics about it in the article "THEE 4 W'S OF DEFUNDING OBAMACARE".
As anyone can imagine, there are many arguments and details about this topic.  Heritage Action for America's article "DEFUNDING OBAMACARE: QUESTIONS & ANSWERS, EXCUSES & RESPONSES" is another 'must read' to understand how this will work.
Action Items:
Sign the online petition at DontFundIt.com
Urge senator Cornyn (202-224-2934) to support the effort the defund ObamaCare.  (use the knowledge at the links above to counter his arguments against the effort)
Urge your Congressman to support the defunding and especially sign the pledge letter.  (this will not shut down the government, it only defunds ObamaCare)
Pass this information on to others, especially people who don't have the relatively conservative representation we have in the north Texas region.  They need to educate their elected officials (especially their Congressmen) on the need to sign the pledge to defund ObamaCare.